To tin products is quite handy; they can be kept for a long time and are easily transported.
But their contents, which can often be seen on can labels may be very strange ;)
Poultry:
Chicken, finely ground.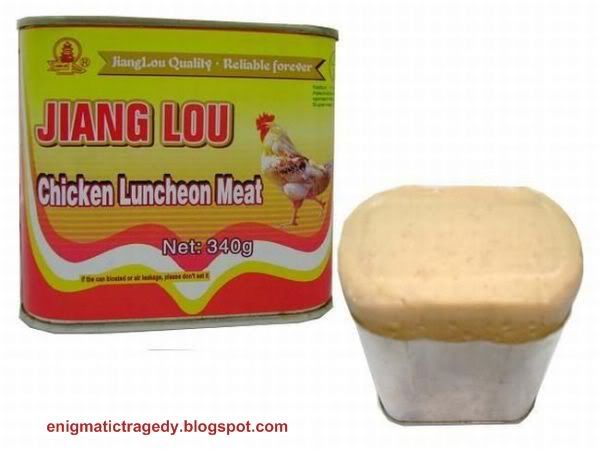 Turkey chunks.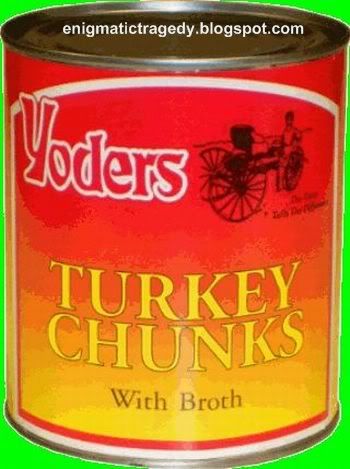 A whole chicken. That jelly is pretty off putting.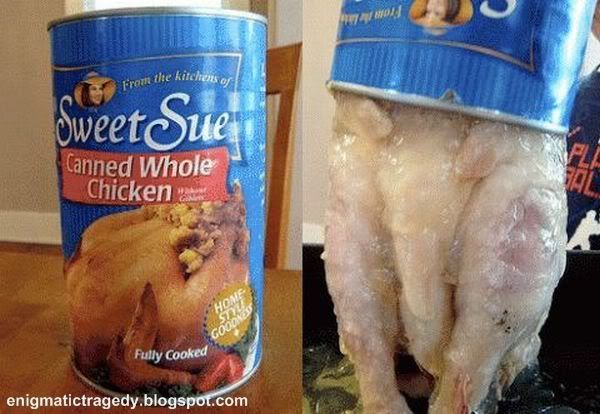 Turkey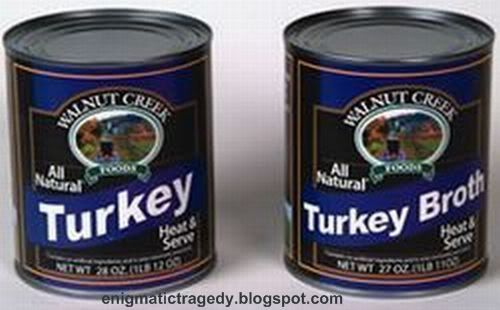 Chopped chicken livers.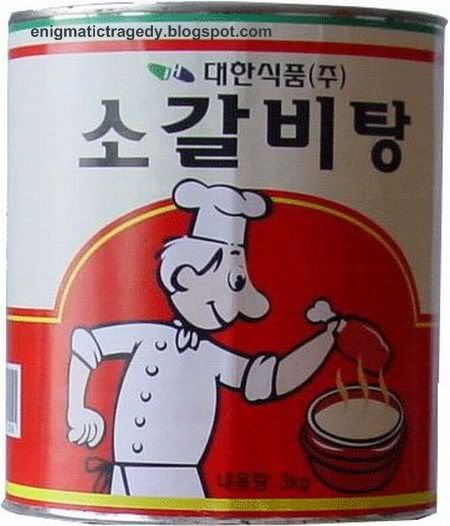 Fish (and water creatures):
Mackerel in Miso sauce.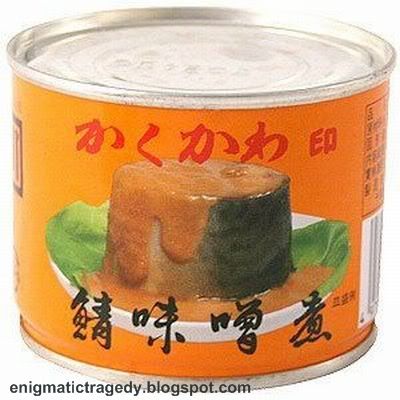 Whale in curry sauce.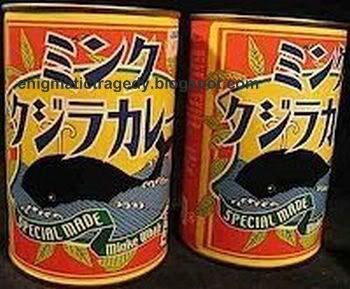 Frog legs in a spicy curry sauce.
Crocodile in curry sauce.
Some Scandinavian jellied fish.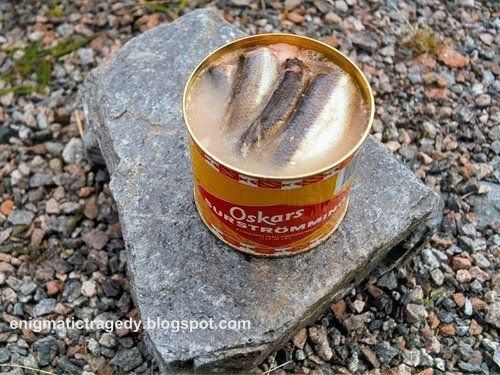 Jellied eels.
Squid in brine.
Baby Conch.
Mei Fish.
Roasted Eel.
Cajun Style Alligator.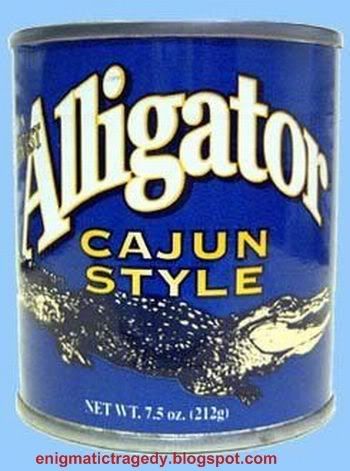 Beef:
Beef tripe with milk.